An
Industry-agnostic

Energy

Source

eCombustible Energy offers businesses in fossil-fuel-dependent industries a long-term fuel supply agreement that provides a customized hydrogen-based fuel that runs within the operating envelope of existing equipment, creating an opportunity for these companies to quickly transition to carbon-free energy without initial capital or modification costs.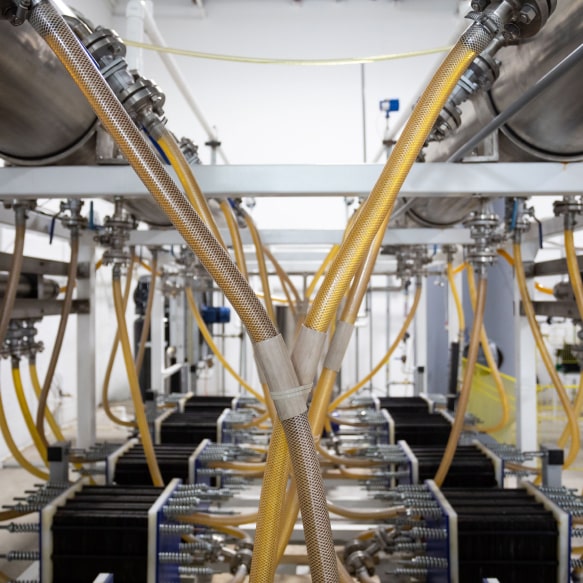 Optimization
Through
Customization
eCombustible Energy delivers fuel optimization through customization by utilizing hydrogen to produce high energy values without carbon emissions.
Reduction in/elimination
of carbon emissions

Elimination of fuel transportation and storage costs

Fuel cost savings
and efficiencies

Combat the effects
of climate change

Monetization of reduced
emissions where available

Accelerated achievement
of sustainability goals
Real-World

Environmental

Stewardship

By reducing a company's carbon footprint, eCombustible will empower companies across many energy and carbon intensive industries to address the environmental aspects of Environmental, Social, and Corporate Governance Compliance (ESG) — more quickly than most other fuel sources.

of investors agreed that companies can only generate sustainable returns over time
if they bring a sharper focus on ESG factors (EY and Institutional Investor)

Along with providing significant ESG benefits, eCombustible e-Combustible will deliver a comprehensive, optimized energy solution to provide your company with a return on energy investments.